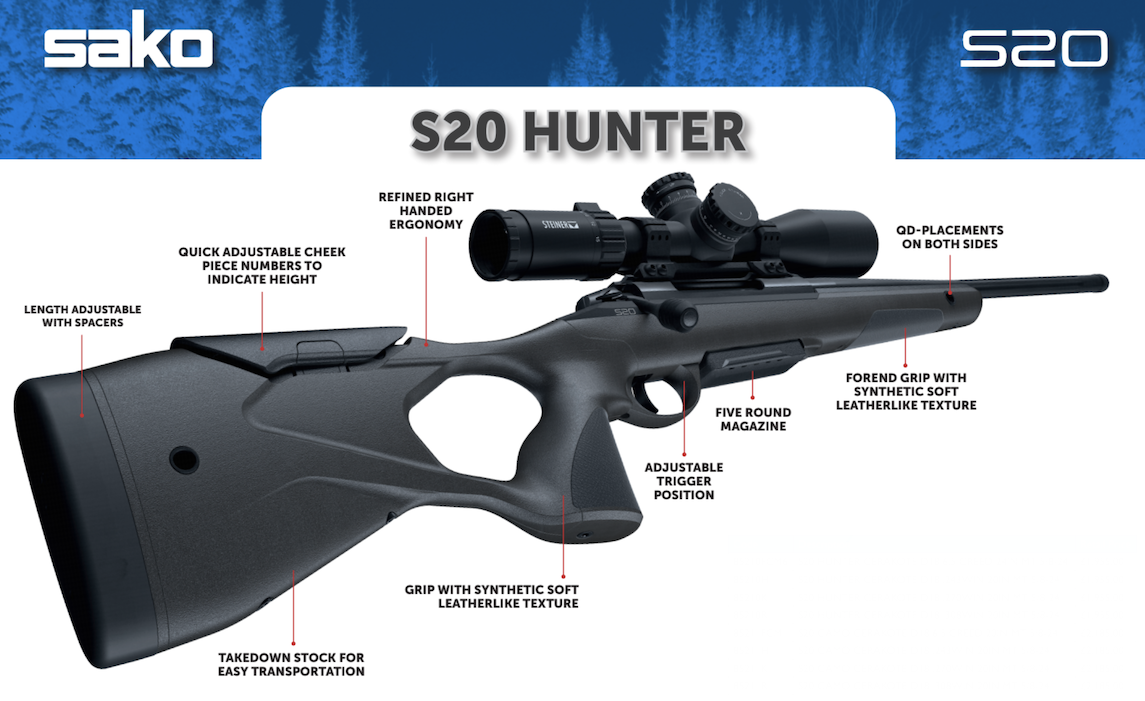 Sako S20 Hunter Rifle
---
*Firearms cannot be purchased on this website, learn more here*
The first true hybrid rifle with unprecedented design delivers novel modularity, exceptional durability and unparalleled SUB MOA accuracy. What truly makes a hybrid rifle is its highly configurable stock. It is possible to mix and match e.g., if you want to combine the tactical precision forend and its M-LOK attachments with the thumbhole-style hunting stock, feel free to do so.
The stocks can be taken down easily by loosening up two of the screws between the rear stock and forend. When collapsing the rifle between the rear stock and forend, there is no need to zero optics after assembly.
Choose between 3 stocks: Grey, Camouflage or Fusion. 
Thread: 5/8-24 UNEF
Sako S20 Hunter Rifle
Please contact us regarding price, availability and any other questions on this item.