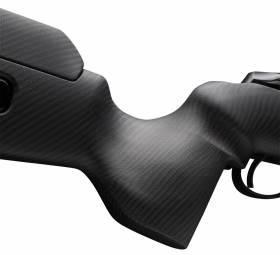 Sako 85 Carbon Wolf Rifle
---
*Firearms cannot be purchased on this website, learn more here*
The Carbon Wolf is a star of the Sako range. Combining RTM material technology shared with the Carbonlight and features pioneered in the Black Wolf, this  adjustable gun will give you a perfect fit, perfect grip alignment and even less weight. Simply the ultimate Sako. 

Sako 85 Carbon Wolf Rifle
Please contact us regarding price, availability and any other questions on this item.