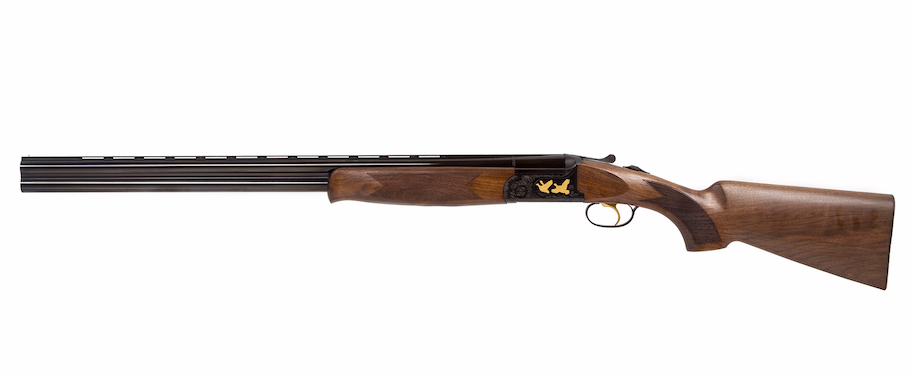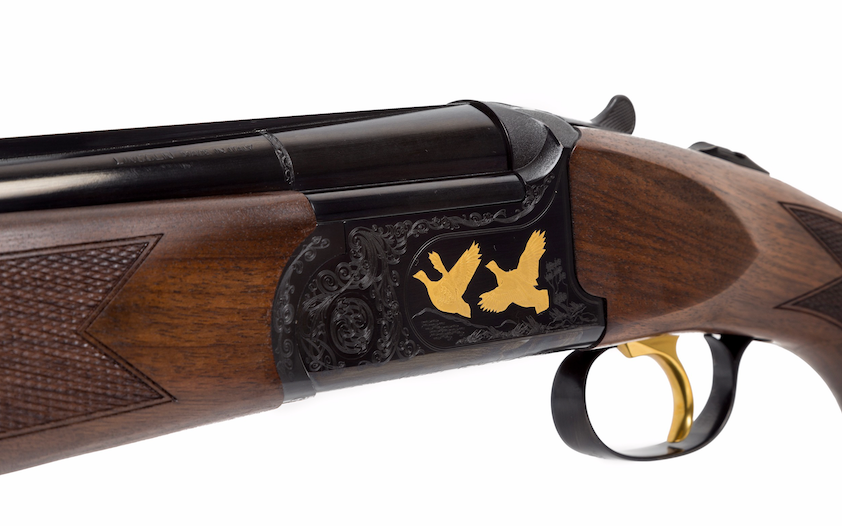 Lincoln Vogue Shotgun
---
*Firearms cannot be purchased on this website, learn more here.*
The Lincoln Vogue model has been resurrected and brought into the 21st century. This popular deluxe model was a limited edition gun, manufactured during the 1980's with a luxury black finish to the action. With a few modern updates, the new Vogue is sporting the tried and tested, reliable action of the Lincoln Premier Gold range. This is combined with a black action featuring a gold inlay of game birds on all sides of the action, with beautiful scrollwork surrounding the gold subjects and flowing onto the trigger guard.
Fine-pitch laser chequering
Walnut stock, oil finished
Single selective trigger
Long stroke selective ejectors
Special three-alloyed steel barrels machined out of bored bars
Internally chromed bore and chambers for improved lifespan and better distributed shot patterns
Chequered and ventilated upper rib with anti-flare finishing
Slender profile action body
Steel shot proofed
Stock length: 14 ½"
Multi choke, five chokes included
Weight 3.05kg (12G), 2.75kg (20G)
Packaged in a Lincoln hard case
Covered by our three-year warranty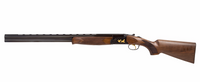 Lincoln Vogue Shotgun
Please contact us regarding price, availability and any other questions on this item.