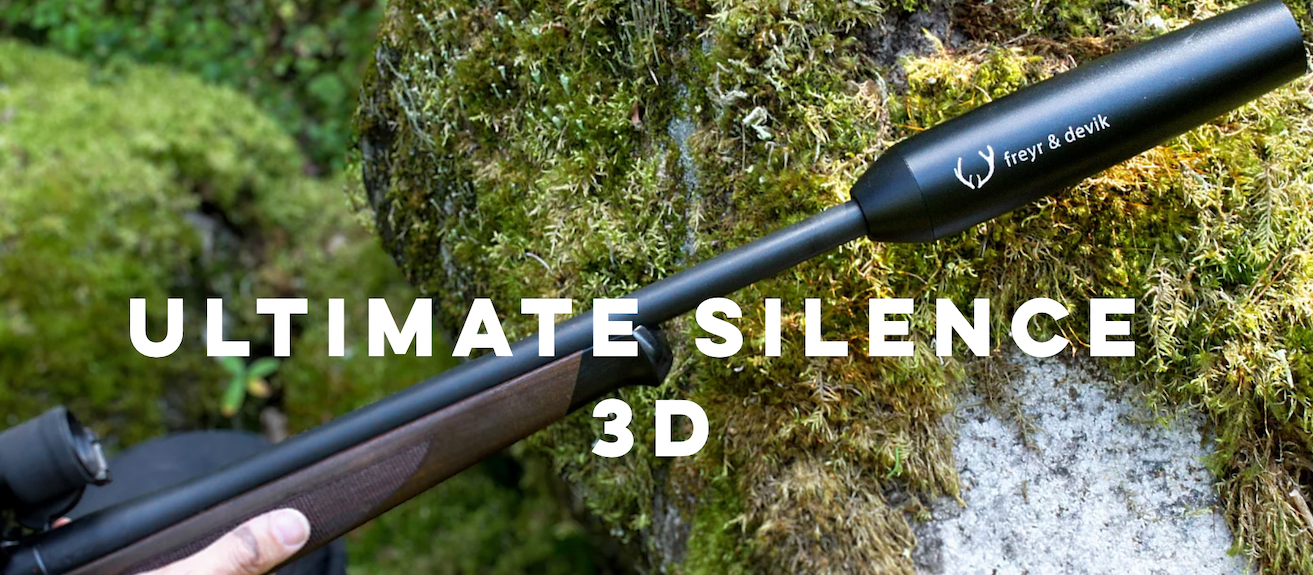 Freyr & Devik UTS 131 Moderator
---
*Firearms cannot be purchased on this website, learn more here*
Ultimate Silence (UTS) 3D - 131
Freyr & Devik has built upon their brilliant Featherweight line by introducing their Ultimate Silence (UTS) 3D technology. The extraordinary UTS line offers a 3D-printed Grade 5 Titanium core and baffle stack within an aerospace aluminum housing.
The result is highly effective aerodynamic titanium baffles that offer incomparable suppression to weight ratios, alongside robust, wear-resistance.
The UTS 131 moderator is as light as it gets. This superbly compact moderator is almost unnoticeable on the rifle, weighing in at a mere 131g. It is an "end-of-barrel" moderator that is ideal for lightweight rifles used in active shooting. Its small, slim shape is also handy when using scopes with low magnification as it does not block target acquisition.
Details:
Diameter: 42.9 mm
Weight: Approx. 131 g
Total Length: 138 mm, Front mount
Length in front of barrel: 122 mm
Suppression rate: 29-31 dB
Core: Titanium
Bafflestack: Titanium
Housing: Aerospace aluminum
Proper maintenance is very important. Click here to view cleaning instructions.
Freyr & Devik UTS 131 Moderator
Please contact us regarding price, availability and any other questions on this item.