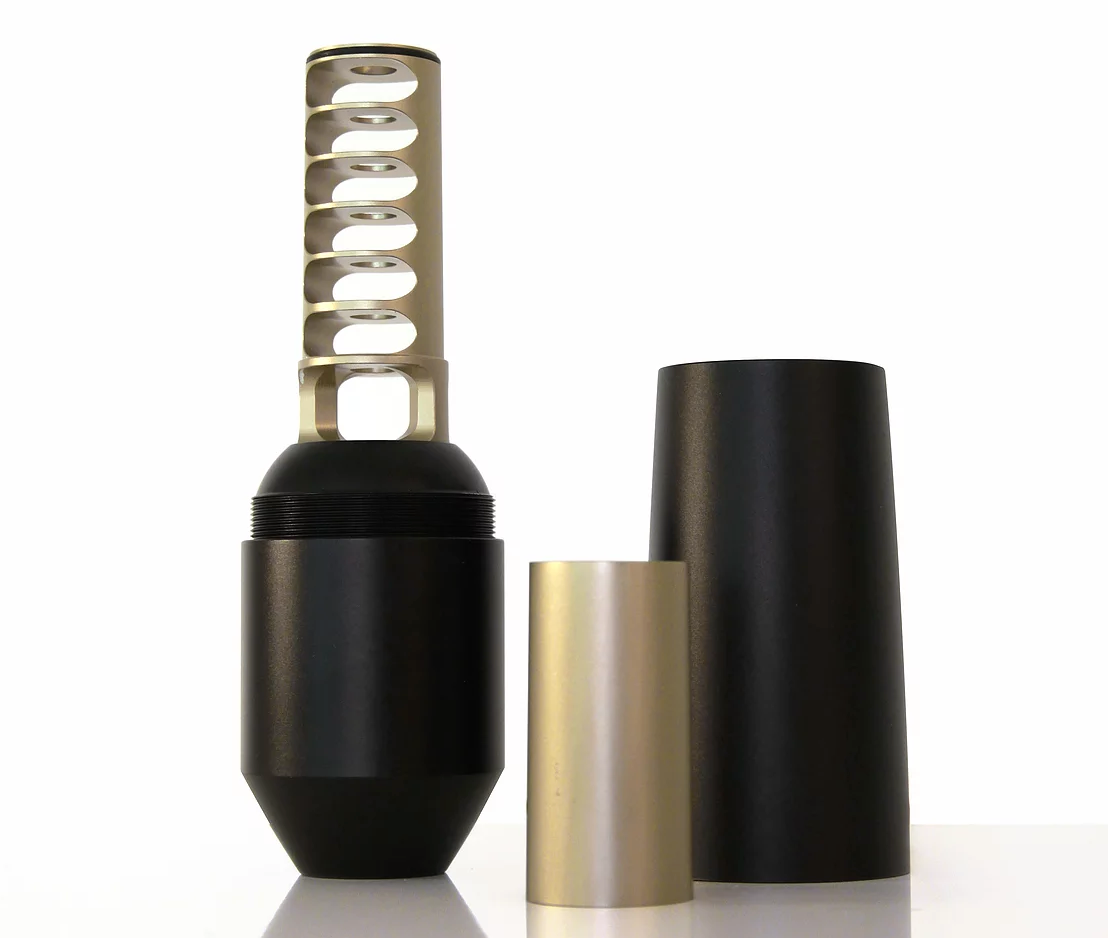 Freyr & Devik FW196 Moderator
---
*Firearms cannot be purchased on this website, learn more here*
Featherweight 196 Moderator
Freyr & Devik's Featherweight (FW) line of silencers are lightweight, hunting silencers designed to be easily opened for cleaning. They boast a Titanium core & thread (blast chamber) with an Aluminium baffle stack. They offer an unrivalled suppression-to-weight ratio, in a precision-engineered, award-winning design. 
Freyr & Devik's featherweight FW196 moderator is a truly remarkable product. Weighing in at only 196 grams, this small suppressor offers the same level of suppression as moderators twice its size. 
 With sound suppression of 29-31dB, the FW196 silencer weighs only 6 grams per dB of sound reduction. This allows for a well balanced rifle unit, without compromising on functionality.
​Specification:
Suppression: 29-31 dB
Weight: Approx. 196g
Core & thread: Titanium
Length in front of muzzle: 109 mm
Total Length: 154 mm
Diameter: 49.5 mm
Proper maintenance is very important. Click here to view cleaning instructions - Freyr & Devik Moderator Maintenance
Freyr & Devik FW196 Moderator
Please contact us regarding price, availability and any other questions on this item.