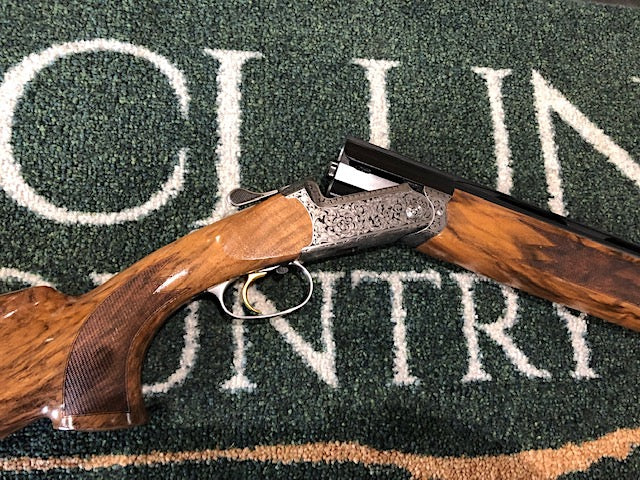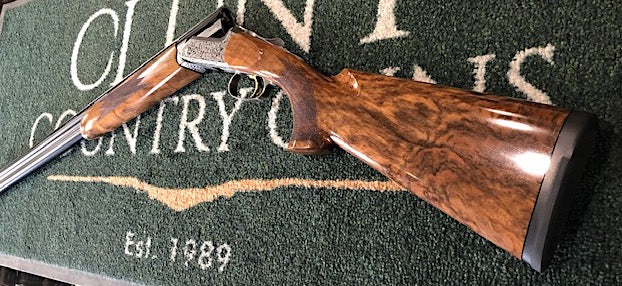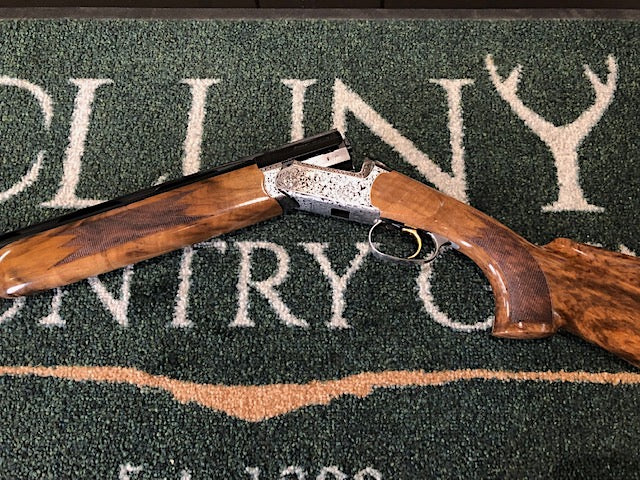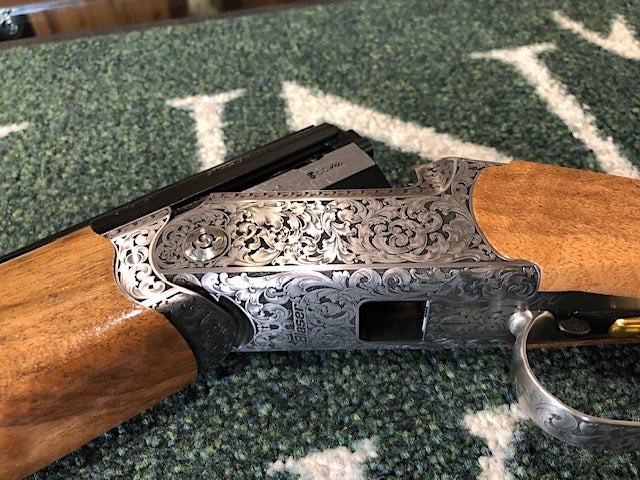 Blaser F3 Exclusive Custom 30" m.c Shotgun
---
*Firearms cannot be purchased on this website, learn more here.*
A truly stunning Blaser F3 custom, limited edition shotgun with a floral scroll action and grade 5 wood. This shotgun is 1 of only 10 produced by Blaser. 
At the top of Blaser's clay shooting offerings, sits the Blaser F3 shotgun. A feature-rich, pedigree clay shooting gun with arguably the best feel/balance available in the market.
The F3 competition guns have superb technical details, appreciated by professional shooters all over the world, which result in an unrivaled feel and function. Impressive stock and forend balancer systems allow you to tweak the gun to your exact preferences.
Features:
- Stunning Grade 5 wood
- Beautiful Floral Scroll Action
- Stock & Barrel Balancer System
- Adjustable Trigger
- High-Performance Steel Shot Proof
- Set of 5 Flush Chokes
- English Forend
- High Viz Foresight Bead
- Low Profile Action
- Crisp Mechanical Trigger System
- Luxury Case
- 10 Year Warranty
Blaser F3 Exclusive Custom 30" m.c Shotgun
Please contact us regarding price, availability and any other questions on this item.