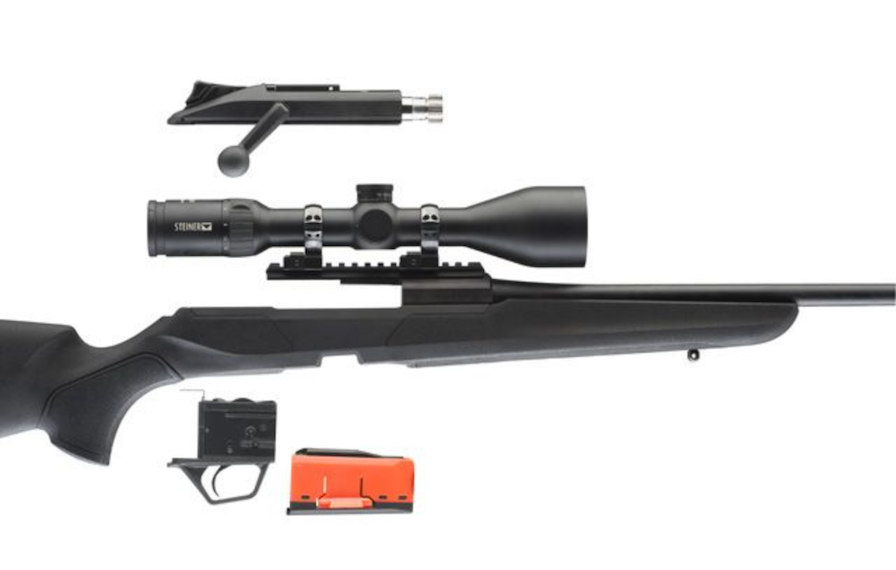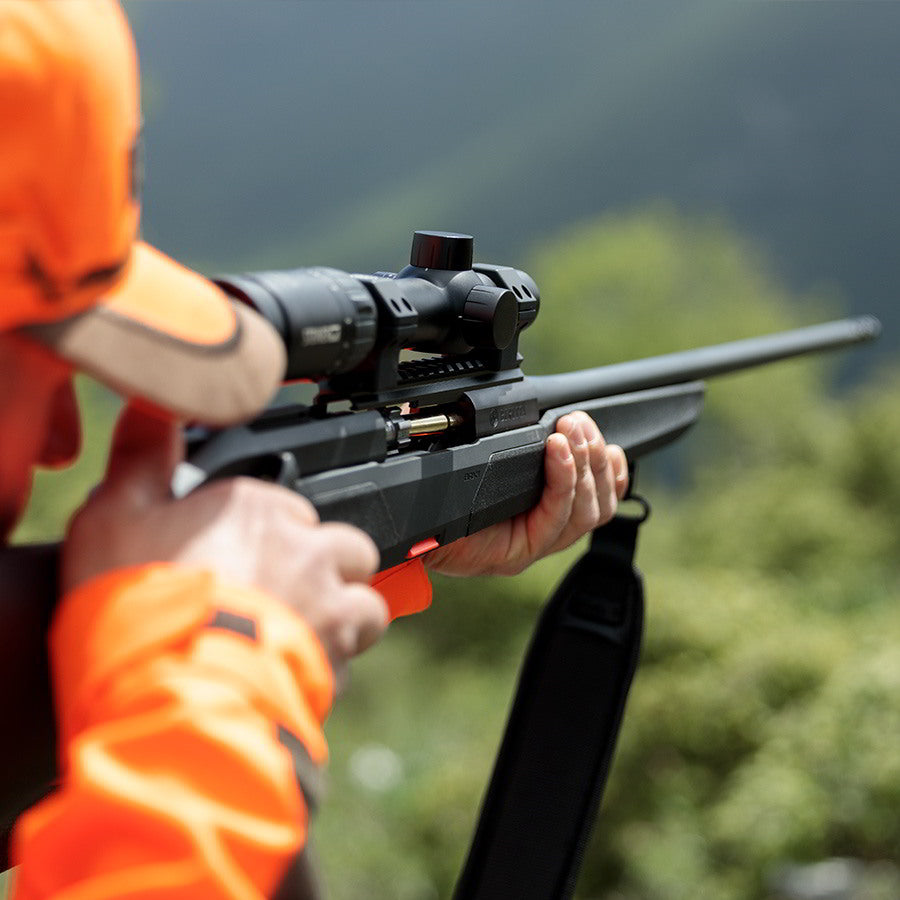 Beretta BRX1 Rifle
---
*Firearms cannot be purchased on this website, learn more here*
 A first for the Italian firearm manufacturer, Beretta now offers an innovative hunting rifle - The Beretta BRX1 rifle. This rifle encompasses all of Beretta's knowledge and experience, gathered over decades of firearms manufacturing in both military and civilian markets.
The BRX1 rifle offers a linear reloading system (straight bolt) and guarantees speed, accuracy, precision, safety and ease of use, from the first pull of the trigger through to the smoothness of reloading.

This rifle is brilliantly modular offering interchangeable barrels for an easy change of calibre, an interchangeable bolt from left to right handed (with ambidextrous stock) and three trigger weight options. It is very customisable and versatile.
Key features:
- Reversible ambidextrous linear bolt
- Closing system with 8 lug bolt (16 for magnum calibers) - already adopted on military weapons with maximum safety
- Interchangeable barrels of different calibers
- 3 positions safety system:
1. Shoot and reload 
2. Locked trigger and free bolt for safe loading and unloading 
3. Trigger and bolt locked
- M14 threaded barrel with thread cover for 16 mm barrel profile
- High performance Polymer forend with two textured grips and sling swivel ring
- Adjustable trigger weight with 3 different positions (from 950 to 1,500 grams)
- High performance Polymer stock, adjustable LOP with spacers
- Removable magazine, made of high visibility orange polymer with 5 shots capacity (also for magnum calibers) and double release button
Beretta BRX1 Rifle
Please contact us regarding price, availability and any other questions on this item.