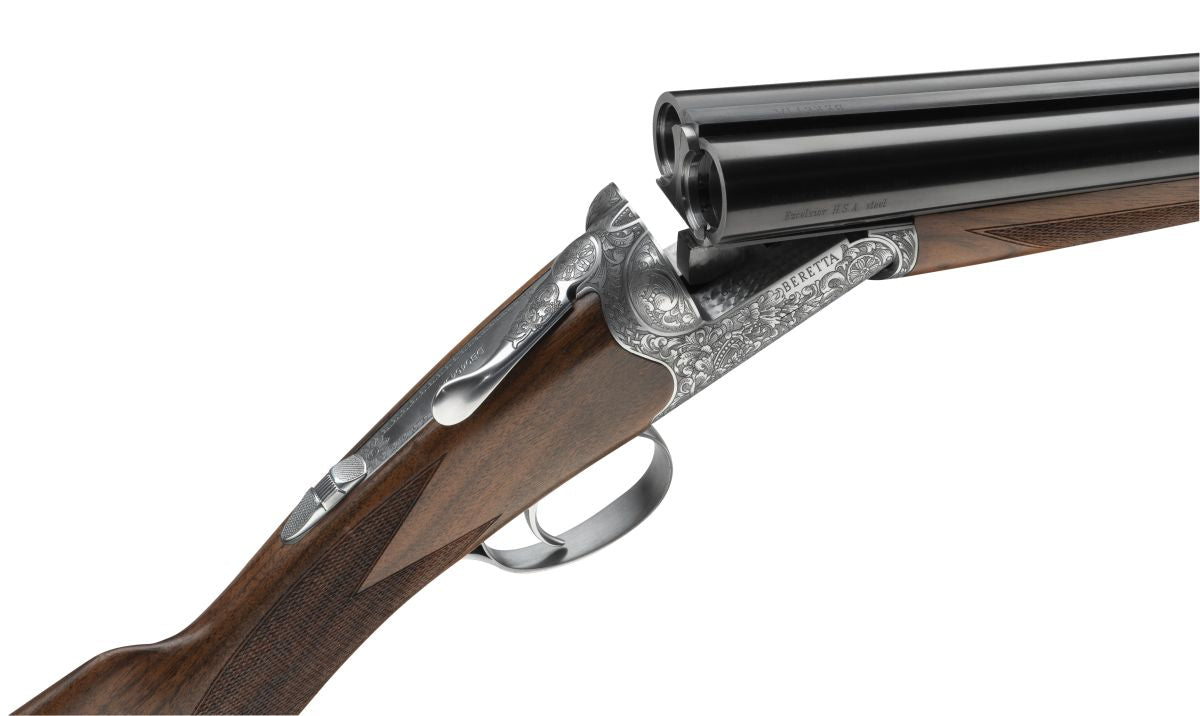 Beretta 486 Parallelo DS S/S Shotgun
---
*Firearms cannot be purchased on this website, learn more here.*
Futureproof Beretta 486 Side By Side
Beretta's popular 486 Parallelo has been restyled with a fresh and elegant look. Utilizing advanced 5 axis laser technology, the receiver now boasts a deep relief, scroll engraving that adorns rounded surfaces seamlessly. This premium engraving style, known for its intricate contrast, extends gracefully to the receiver shoulders, top lever, trigger guard, forend iron, and forend tip, creating a captivating action.
The 486 retains its technological features, including Beretta's exclusive Triblock system, which ensures a sleek barrel profile in the English tradition. The single trigger and V spring mechanism provide swift and crisp pulls. Enhanced by Beretta's renowned Steelium barrels with excellent ballistics, this side by side shotgun stands as a modern, reliable, and luxurious choice.
Available with a traditional straight hand or pistol grip stock, in 12 and 20ga variants, with 28" or 30" O/C.HP barrels, all 486 Parallelo shotguns are proofed for superior steel shot use. The design is complemented by carefully selected 2.5 grade walnut, chosen for impeccable aesthetics based on color, density, and grain. Precise weight distribution ensures easy handling and graceful swings while shooting. The wooden butt pad matches the stock flawlessly, completing this new and refined design.
Beretta 486 Parallelo DS S/S Shotgun
Please contact us regarding price, availability and any other questions on this item.